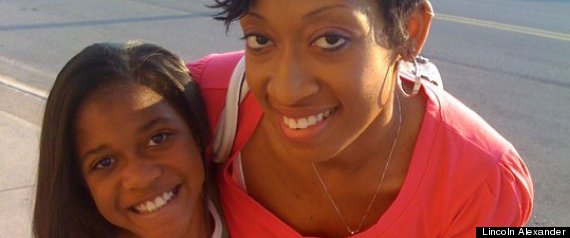 Folks! If you missed the show, listen in by downloading here or pressing play below. Or Subscribe to our PODCASTS on iTunes and never miss our show!
1. More on the Marissa Alexander case: What the prosecutor could have done different.
The
recent sentencing of Marissa Alexander to 20 years in prison has everybody talking and in its wake we at Let's Talk About It! did what we do, put out the facts with a little of our input and let you decide. We specifically had something to say about what Angela Corey has been saying in the media. Check
it
out.
But what we really wanted to know is what the prosecutor could have done differently. To understand that and the confusing criminal law on the books, we talked to former prosecutor and current defense attorney Eric Matheny and civil rights/criminal defense attorney (and friend of the show) John De Leon Hear what they had to say.
2. Mandatory minimums and the 10/20/Life law
In one of the most enlightening conversations we have ever had on Mandatory minimums (and not just because it was the first one), we
also spoke with Greg Newburn, the Florida director of
Families Against Mandatory Minimums
, about the Marissa Alexander case and about the
effect that mandatory minimum sentences have on the justice system in
Florida. He explained that in many states legislators pass mandatory
minimum sentence laws without fully knowing what the consequences of the
laws may be and how often times they are applied in situations where
they were not originally intended. Newburn also informed us and our
listeners of the numerous other examples of mandatory minimum sentences
being applied to folks who, like Marissa, did not end up injuring or
killing anyone before moving on to discuss the implications of a legal
structure which encourages citizens to carry guns and to defend
themselves on the one hand and then hits those same citizens with stiff
penalties for doing just that.
The
President of the
Florida Rights Restoration Coalition
, Desmond Meade,
also joined us to discuss his take on mandatory minimum sentencing.
Meade said he gets upset whenever he hears the argument that
mandatory minimums are being applied in ways not foreseen by legislators
because in many cases those legislators never bothered to read the
bills in the first place. He doesn't see the problem as being merely
structural or legalistic but also as the product of the poor
relationship that police departments and the legal system have to
minority communities in particular.
This segment
is a must.
Finally we close out the show with some local news. Namely, the
eviction of Angela Samuels and the 10 workers fired from the Mardi Gras
Casino for organizing a union.