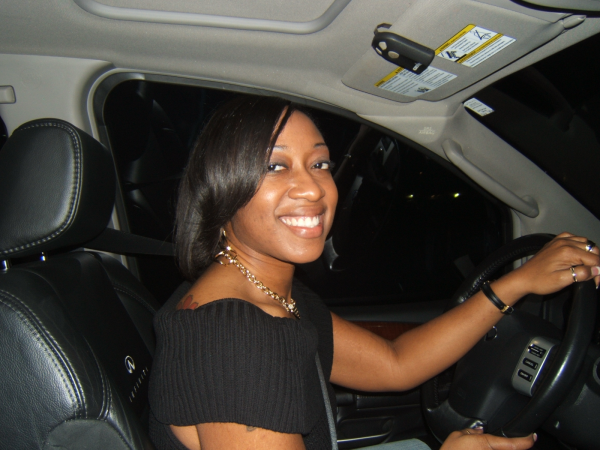 by Subhash Kateel
This morning, Marissa Alexander
was sentenced
to 20 years in prison for aggravated assault without an intent to
kill. Although her attorney promises to
appeal, she may still do two decades behind bars for an incident in which no
one was either killed or hurt. This
all started
after Marissa Alexander was arrested in August 2010 for firing a shot that she claims was a warning shot to repel an abusive husband (Rico Gray) but
prosecutors claim was out of anger and could have harmed two children that were
in the house at the time. I have been following this case since April, talking
to scores of people involved in the case including Marissa's ex-husband/current
advocate Lincoln Alexander, the lead Prosecutor Angela Corey (who is also the
prosecutor in the Trayvon Martin case), Marissa's sister Helena Jenkins,
Marissa's lawyer Kevin Cobbin, and many others.
I haven't even tried to hide the fact that
very little can convince me that this woman deserves to do twenty years in
prison for hurting no one. But I have
tried, in my
radio
coverage, and writing (
like here
and
here
) on the case, to cite as much of the
evidence available, so that people may make up their own minds. In fact, our show was
the first
media outlet
to actually cite the statements made by Rico Gray in a damning deposition.
That didn't stop prosecutor Angel Corey
from
telling me
on Tuesday that the media (including me) are "riling" people up
and spreading "misinformation." Well,
let me layout all of the information (most of the interviews are from our last show) that I have so that people will understand
why I keep writing and talking about this case.
Here are the undisputed facts:
*Marissa Alexander is a 31 year old mother
of three who had just given birth to a premature child nine days before her
arrest on charges of aggravated assault with a deadly weapon without intent to
kill after discharging a legally owned firearm in the home jointly owned by her
and her estranged husband at the time, Rico Gray. Rico Gray's children were present in the
apartment at the time.
*Her husband Rico Gray has an alleged history
of physical abuse that he has alternatively admitted and denied.
*Neither the defense attorney nor the
prosecutors dispute that Marissa Alexander was a likely victim of domestic
violence. However, Angela Corey's
office
argued in a brief
that the violence only resulted in "minor bruising"
and never "resulted in serious bodily harm to her."
*Marissa Alexander fired a shot into the
wall of the apartment that neither killed nor hurt anyone. She claimed the shot was fired in
self-defense, but prosecutors claim it was out of anger.
*Rico Gray called the police (
the 911 tape
) alleging that Marissa fired the gun at him and his children.
*After Marissa's arrest, Rico Gray gave a
66 page deposition where he admitted
that Marissa did not point the gun at
him or his kids and that he would have "put his hands on her." It was in this same deposition that we heard
that he put his hand on "all five of his babies' mamas except one." He would later retract those statements,
saying that he made them up to protect Marissa Alexander.
*After the initial incident and while out
on bond, Marissa was arrested for an alleged attack on Rico Gray where he
claimed she gave him a black eye and she was taken to the hospital.
Virtually every other fact in the case is
disputed by someone. Here are the
questions in the case, and their answers from the different voices involved.
1. Did
Marissa Alexander fire a warning shot out of fear, or shoot out of anger? Did she aim at Rico and his children?
Angela Corey

: "the bullet happened to

ricochet up into the ceiling instead of into one of the two children she aimed

the gun at… the 911 call backs up the version that she went and got the gun and

fired it out of anger, not fear."

Kevin Cobbin

: "the shot that was fired went

through the wall in an upward direction right into the ceiling…Even Mr. Gray's

own son said that the gun was never pointed at anyone…Ms. Alexander went from

having the gun down by her side when she was attacked, she raised it up in the

air, flinched because she was afraid that she was going to get hit by him [Rico

Gray] and fired one shot and it went straight up in a angular trajectory to the

wall into the ceiling."

Rico Gray (911 call):

:06-"She just shot at me with her gun…"

:46-"She was shooting at me and my son" 4:45-"I can't believe she'd shoot in front of me…[corrects
himself] shoot at [emphasis his] me…I'm so pissed off right now." 4:54-"I'm so pissed off right now." 7:12-"She just aimed the gun at us then she
shot…well I know she probably wasn't aiming at my kids…but she might as well
be…"

Rico Gray (In the deposition): "I was walking toward
her because she was telling me to leave the whole time…I was cursing and all
that…and she shot in the air one time…(later in deposition)…if my kids weren't
there I probably would have put my hands on her."

Rico Gray to

Politic365blog

: "I was begging for my

life while my kids were holding on to my side, the gun was pointed at me."

Rico Gray to Loop21blog

: ""When the incident

happened, I thought I was going to die in front of my kids that day…She pointed

the gun at me…and my kids."
Many people that have commented on this
case have asked me why, if she aimed and fired the gun at Rico Gray and his
children, she was not charged for a crime other than aggravated assault without
intent to kill? Is it possible to aim a
gun at one (or three) people, fire at them, and not intend to kill them? While lawyers and prosecutors may scoff at the
general public's naiveté of the legal nuances of the criminal justice system, that scoffing probably won't make the questions go away.
pic 1 of house and bullet hole
pic 2 of house and bullet hole
2. What
about the testimony of the children? Although no transcript of the children's
testimony is publicly available yet, there are court documents that refer to
the testimony of both of Rico Gray's children, who were 9 and 13 at the time :
Angela Corey

: "They [Rico and his eldest

son] changed their stories and then they changed it back, and the 911 call

backs up the version that she went and got the gun and fired a shot out of

anger, not out of fear."
One of his sons, who was reportedly
"holding on to" Mr. Gray's side when Marissa fired the shot, testified that he
did not see Marissa Alexander fire the gun, and only heard it.
The mother of one of Rico Gray's children
testified in court that her son explained to her, "Ms. Alexander did not fire at
us, but rather fired in the air because Dad was beating her."

According to Kevin Cobbin, at this point,
both children have changed their stories at least once and have at some point
corroborated Marissa Alexander's story.
3. Is
Rico Gray a credible eyewitness? The
most controversial figure in this case is Marissa's husband Rico Gray. It is really hard not to question his
credibility given his changing statements and his alleged history of
violence. But there are differing
opinions:
Angela Corey

regarding Rico Gray's history

of violence: "Not all of that is relevant, his reputation for violence is

relevant but…we have rules of evidence that limit the way that evidence can

come in."

Chartrissia Anderson

(former partner of

Rico Gray) : "I've been hit in the

mouth, pushed into walls, he's run me into neighbor's homes, he's beaten

me…outside to where I have been stripped of my clothing…The last time…he hit me

in my mouth. I went into my sons room to

call the police and he started to yank the cord out of the wall.

Once he
realized the call had went through, he ran into our kitchen…pulled out a
fork…took the fork, stood in front of his son …and started stabbing himself…and
told his son [the same youngest son that testified in Marissa Alexander's case]
to tell the police…that I [Chartrissia] had done it."

Kevin Cobbin: "Mr. Gray has gotten very
good at knowing how to play the system.
And a lot of these men, who abuse women, are very good. They know, 'if I punch her in the face she is
gonna have a mark. But if I punch her in
the head…back…stomach, it won't be visible."
4. Is
Rico Gray a victim too?
When speaking to
Loop21
and Politic365, Rico Gray has intimated that he has been a victim of
domestic violence as well, citing an incident after Marissa Alexander's arrest
where she allegedly gave him a black eye.
That incident was probably the most damaging claim made against
Marissa's credibility.
Angela Corey: "What do you make of a woman
who claims she is so afraid of him that she had to fire a gun at him, and then
despite a judge's order while she is out on bond for these charges, goes back
over there and hits him, gives him a black eye and goes to jail for it?"

Kevin Cobbin: "My client went over to that
house because she had to get a birth certificate signed, her child was born
premature and was about to be cut off of health insurance…when she gets over
there, he wants her to stay, she says no…and he jumps on her again that day. The police came and took her to the hospital,
they didn't take him to the hospital."
5. Why
didn't Marissa Alexander take a plea?
Angela Corey: "we offered her a plea deal
[three years] that she turned down because she thought she would have better
luck with the jury."

Kevin Cobbin: "My client has maintained her
innocence from the first day I met her until today. Her story has remained the same; it has been
backed up. Why should someone that's
innocent, who has done nothing wrong but defend themselves, why should they
take any day in prison?"

Rico Gray: "Personally, I wish she would
have taken the three years…"

What troubles me the most about the
conversations on the plea deal is that, at times, it seems that Ms. Alexander
is being punished for not taking a plea.
Also, as a domestic violence survivor told me, "when looking at a mother
of three, spending three years in prison does not feel like a deal for a crime
in which you have no prior record, you neither killed nor hurt anyone, and you
would be spending three times more time behind bars for hurting no one than
Rico Gray would face for his domestic battery (of Chartrissia Anderson)
sentence in 2006, for which he received probation."
While I do not believe people should go
around discharging firearms, especially in homes, I cannot look at the evidence that has been
made public and say that Marissa Alexander deserves to be in jail. As the spouse of a former domestic violence
advocate, I cannot say that "minor bruising" is not enough to make a victim of
domestic violence afraid for their life.
As a human being, I can say that it is important to defend people's rights
to no longer be victims. There are many
victims in this case, Marissa Alexander, her kids, Rico Gray's kids, the
families of everyone involved. But if
Ms. Alexander truly watches her kids grow up while she is behind bars, the true
victim in this case will be justice.
I leave you with her words at sentencing:
"I want to address my children, you're your mothers daughter. You're
strong, you are black and you are beautiful and whenever you need me
don't think the distance should keep you away from me, okay? Cause I'll
be here for you sooner than you think.
You, you are your father's son, you have wisdom about yourself. Rihanna
Gray, last time I saw you, you were 7 months and now your 22 months. I
breast fed you and spent hours with you. My love is here without seeing
you or not and I know that angels are watching over you and one thing I
pray is that my heartbeat beats once w/ yours so that we are all in
unison. I want to address my Gray children, in the short time I got to
know you , you meant a lot to me as well. I encourage you all to not let
this situation impact you in a way and I will continue to pray for you
all and I know that you'll be okay. I am simply a woman who loved a man
very much, I got no apologies, I have nothing else to say."
Also, please check our original interview with Prosecutor Angela Corey