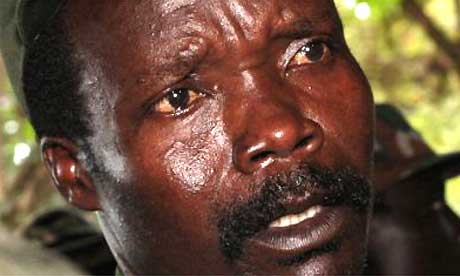 FAMILY! If you missed the show, and you want to listen to the whole thing, download it here or press play below.
1. Beyond Kony2012
"Imagine if people were making money out of Bin Laden's name and trying to give money to victims of people who died at Ground Zero. How would you feel? Would you wear the t-shirt of Bin Laden in order to give money to victims?"-Rosebell Kagumire in response to Kony2012.
That penetrating question arose from our interview with Ugandan journalist and blogger Rosebell Kagumire about Kony 2012 and the uproar that it's caused on all of our Facebook and Twitter feeds. Rosebell goes on to tell us how ordinary Ugandans feel about the campaign and how Kony 2012 misrepresents the central African country and the problems that it faces. We also discuss the issue further with Professor Jean Muteba Rahier (Director, FIU Department of African and African Diaspora Studies) and the importance of fighting stereotypical depictions of life in Africa. If you want to hear this segment, download here or press play below. On the show, we wanted to make sure that this wasn't just a "bash Kony2012" session. There are groups of Ugandans doing work on the ground that still need our help. If even a fraction of the 100 million people who viewed the KONY2012 video would support grassroots efforts on the ground in Uganda, that support would go a long way. If you want to learn more about organizations on the ground in Northern Uganda that Rosebell suggested checking out, click here, here and here.
-One last quote from our interview with Rosebell, "It [Uganda] is not just another Rambo Movie."
We hope the "Invisible Children" workers are listening
2. From Uganda to Florida we discuss a tuesday raid on members of Occupy Miami preparing for a protest against Chase bank with Rami Mahmoud. Download that segment here or press play below…
-And hear about the anti-shackling bill that was passed by the state legislature with Anjali Sardeshmukh from Mobile Midwife here or below…
-And hear Kathy Bird of the Florida Immigrant Coalition also tell us about last weeks events commemorating the historic Selma-Montgomery in Alabama. Listen here or below…
-And finally…3. Leaving Afghanistan. Should we leave Afghanistan or should we leave Afghanistan now? Jahanzeb Hussain from Afghans for Peace and Brock McIntosh of Iraq Veterans Against the War and Afghanistan War veteran join us to talk about recent developments and the eventual American exit. You may be surprised to hear what they have to say about exiting now, the Taliban and all other things related to the US presence in Afghanistan. Hear the segment here or press play below…
Don't forget to tune into our show next Wednesday at 7pm.Sponsors:
Premier Fight League
If you are in Miami this weekend, check out the MMA bouts at Grand Central on Friday, March 16th. Click here for more info.
laguardiaworld.com/